---
You are previewing:

Tara Khojak
Harshvardhan Kadam is a versatile young artist who enjoys experimenting in various media. He holds a wanderer's paint brush and has recorded several of his journeys in his unique style. He has also done graphic novels which were critically well received. His preference remains working in real media but he enjoys painting digitally too.
The traveller also has a keen eye for photography and this vibrancy of perspective can be seen in his work.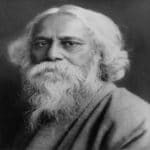 A poet, playwright, novelist, musician, and a painter, Rabindranath Tagore was one of modern India's greatest literary figures. Also the founder of Santiniketan (Abode of Peace), which later became an international university with a wide-ranging curriculum, Tagore won the Nobel Prize in Literature, 1913, largely for the English version of his collection of poetry, Gitanjali.