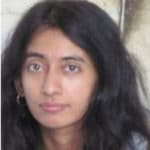 Sonal Panse is a freelance artist and writer based in Nashik in Maharashtra. She does realistic, imaginative and abstract
artwork in a variety of media, and has written several articles
on a range of subjects. Her work has been featured in print
and web publications in India, Australia and the United States.